Company History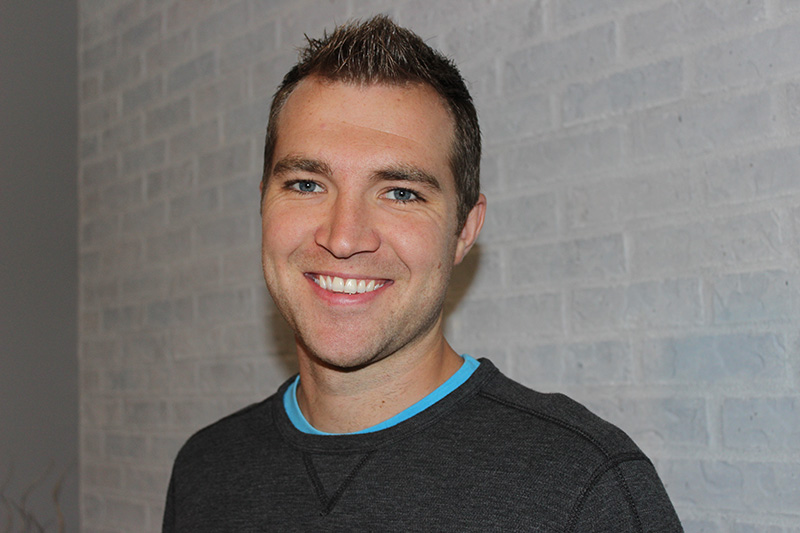 Established in 2013, iFly Repair LLC in Maple Grove, MN offers top-notch repair to all iPhone owners/customers in Maple Grove, MN and surrounding suburbs. After doing business phone repair for more than 10 years, and fixing many of my friends and families' phones, I decided to start my full on iPhone repair company in the summer of 2013 and am absolutely loving it!
Meet the Business Owner
Hi! I am David J. – the business owner of iFly Repair LLC. Over the span of 4 years, I have repaired more than 1000 iPhones, and personally do every repair for iFly Repair.
I went to Dakota County Technical College for Telecommunications, which is basically phone system installation, AC/DC electricity, and electronics. In 2004, I graduated with a 2 year associates degree and worked at Phone Guys Inc. doing business phone repair for 11 years.
I have been married for 5 years to my lovely wife Michele, and have 2 beautiful baby girls Addison and Charlotte, born 10/27/12 and 9/21/14.
I am 32 years old; I love volleyball, golf, tennis, hockey, football, and just being outdoors. I have a passion for phones and absolutely love what I do! So, when you want the best on-site professional iPhone repair contact me today. Read the testimonials from some of my satisfied clients to learn about the standards of my service.
Tesimonials
"iFly repaired my phone and saved me from buying a new one.
I recently purchased a Refurbished iPhone 4S. It got jarred a little too much and the screen went blank. The company I purchased it from said they would charge me if it showed any abuse. It didn't look abused but how could I tell what was going on inside? I contacted iFly because I knew they could replace a screen for much less money than a new phone.
After looking at it, the repairman, David, told me it was an inexpensive fix. The refurbished phone was missing a bracket. It was the fault of the refurbishing company but I wouldn't have known.
My phone is back and working perfectly. It was finished within an hour (like 25 minutes)I asked, and they do all types of repairs including batteries not just cracked screens."
–By GT Grover

"Great experience! I would definitely recommend iFly Repair - fast, friendly and thorough service! Rates similar to other providers, but iFly comes to YOU so you don't have to jump thru any hoops to get your iPhone fixed....the owner understands that when you're phone breaks, you want it fixed TODAY!"
– By Lucas Mueller

"David from iFly Repair was professional and very knowledgeable when it came to my iPhone 5. I have owned it for over a year now and he was able to show me things about it I did not even know about. If I come across a broken phone in my profession -- I will give them the contact information for iFly Repair. Thank you for everything!"

– By Dan Anderson, Sales Consultant and cell phone user for nearly 20 years.

"I recently dropped my iPhone and cracked the screen. iFly Repair was recommended to me by a friend and I am so happy with the results! David met me at a time and location convenient for me and had my phone fixed in no time. He was very professional, knowledgeable, and friendly. My phone looks and works like new! Great service and high quality repair. I highly recommend iFly Repair!"

– By Annie Leaf

"My wife dropped her iPhone 4s face down on a rock and shattered the screen. David had the glass replaced and the phone looking like new in less than an hour at my convenience. Awesome service, reasonable pricing and pleasant demeanor make iFly a no-brainer for my future repair needs. Highly recommended!"

– By Will Bombardier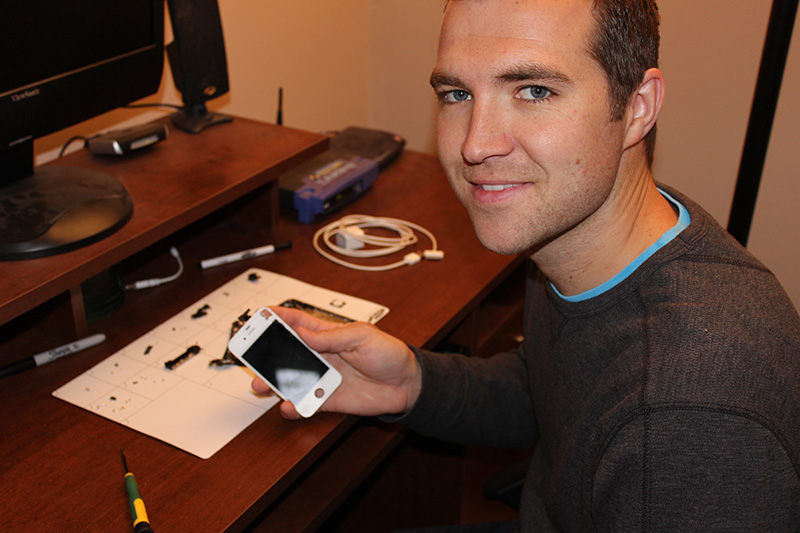 "Excellent service! Very professional and excellent communication from start to finish. A couple text messages back and forth and we were set up with a repair date. David showed up on time and was done very quickly. At home service is an awesome service for anyone with a busy schedule. Thanks again from me and my daughter (it was her phone that broke). I would recommend iFly without question!! 6 stars if possible."
– By Scott Langton
"Great guy! Very respectful and knows what he's doing! Came to my house just a day after I contacted him! Highly recommend to anyone with iPhone issues! Truly the best in my opinion!"
– By Chris Gaynor
Speak to the Expert
Feel free to
call
and find out what the iPhone repair expert can do for you.